100% of all donations go 100% into our services - Our staff is strictly volunteer!

The purpose and mission of PICK WITH AUSTIN is to help educate and elevate a community awareness about the dangers of depression and to provide coping tools to those at-risk in our community. Our primary target is young people, but we also reach out to those with depression and PTSD associated with our military and their families.

Through Alan's Gift of Music, we provide donated guitars to kids and teens in hospitals, in youth groups and ministries, and to those who have been identified in some way of being potentially "at risk" of depression.

Based in Central Texas, Pick With Austin is a 501c3 certified public nonprofit that operates in the memory of teen guitarist, Alan Carter Villaruz-Curley


Recent Television News Coverage

Coming in 2018
Through a special community partnership, Pick With Austin plans to open several very special Music & Arts Centers for at-risk youth in Central Texas
Stay tuned for exciting details . . . coming soon . . !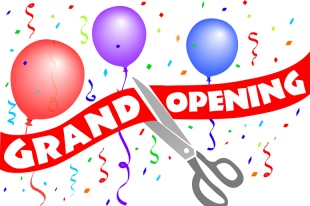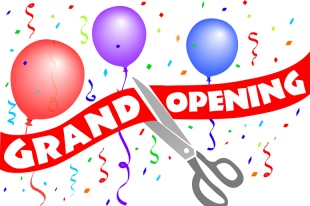 OUR CURRENT COMMUNITY OUTREACH PROGRAMS
Pick With Austin implements hands-on participation within the community. We interact "in the trenches," so to speak, with young people who are at-risk of depression. Although our primary focus is Williamson and Travis Counties (Central Texas), we have reached out as far as orphanages in Africa and so we are certainly not limited to our own geographic area, for the right cause.
Below you will find a listing of our current outreach programs. While some of Pick With Austin's programs have matured, others are still being implemented.
Juvenile Justice System

Provide guitars and musical instruments to individuals who are temporarily in the juvenile justice system (they can go home with the teens when they leave)
Provide guitars for the Justice Center (these guitars stay resident)
Meet with teens to discuss guitars and music and promote creative outlets as alternatives to depression
Plans under way to provide regular ongoing guitar lessons for residents

Alan's Hope

Meets regularly with County Commissioner, Justices of the Peace, Law Enforcement, and Mental Health Professionals
Work toward goals of strengthening reliability of county suicide data and statistics
Seek community outreach programs and events to promote suicide prevention awareness
Plan yearly Suicide Prevention Week agenda and events
Visit the Alan's Hope Project mural on May's Street in Round Rock, Texas

Emotional Support and Therapy Dogs

NEW PROGRAM UNDER DEVELOPMENT!
Pick With Austin recognizes the bond between owner's and their pets (dogs in particular).
Our new and developing Therapy Dog program helps individuals work toward a goal of obtaining an emotional support animal.
Our own emotional support therapy dogs are available to meet with young people and their families who are deciding if this is a direction that they wish to go.

Peer-to-Peer Online Chat

(currently suspended due to lack of volunteer support and funding)

Peer-to-Peer Support Groups are a powerful method for bringing people with "lived experiences" together.
Pick With Austin funds an online Chat Group where peer's can talk with one aother via the computer of smart phone text. It is NOT a crisis line. There are no therapists in the chat and participation is 100% confidential and anonymous.
We are seeking further funding to expand the hosting capabilities and greater licensing of the software, plus to staff moderators who can ensure basic chat rules are adheared to (no forming pacts, no discussion of methods, no sharing of private contact information, no bullying, etc.).
Go to ChatSuicide.org (CLOSED OCT. 2016)
FACEBOOK GROUP REPLACEMENT COMING SOON

Pick Across America

We serve Williamson County and parts of Central Texas, but our message is universal, regardless where you are.
Pick Across America sends free guitar picks to musicians anywhere in the USA in order to promote what we do and to get the word out. It is our goal to see either our own expansion to a greater geographic demographic, but also to inspire others to deploy similar programs in their own communities.
If you're a guitar player and want a few of our free Pick Across America guitar picks, send us an email with a mailing address.

Teens4Teens

Pick With Austin is a partner with other non-profit organizations in this program and under the leaderhip of Bluebonnet Trails Community Services
Developed an educational training program geared toward teens using Jason's Foundation course
Empower youth to identify warning signs of suicide and teach them how to respond when peers may be at risk
Train trainers that can provide education to teens to meet above goal(s)
Conduct training classes for teens through youth groups, schools, and various other community organizations

General Community Outreach

Pick With Austin takes part in local non-profit networking sessions, and mental health task force meetings to maintain a prescence in the community
Pick With Austin representatives speak to youth groups, at events, colleges, ministries, and at other opportunities where a community voice can be heard
Pick With Austin distributes literature (both hard copy and digital online) designed to make people aware of resources available for suicide prevention and when seeking help in crisis or for related mental health or crisis services
Pick With Austin maintains a relationship with local and national music stores and manufacturers in order to spread awareness through their customer base
Pick With Austin funds and operates an online safe chat site where individuals can anonymously discuss their feelings and issues in a safe environment from their computer or via smart phone (chatsuicide.org)
WE ARE AVAILABLE TO SPEAK AT EVENTS
CONTACT US FOR INTERVIEWS FOR TELEVISION AND PRINT MEDIA

Individual Referrals

Youth are referred to our program by psychiatrists, case managers, counselors, local youth groups, hospitals, and psychiatric hospitals
Pick With Austin has donated guitars and other musical instruments to hundreds of youth in the Central Texas area since 2010
Guitars and related services may be requested using our available request form (see below)
Guitars are given free of charge and with no obligation to at-risk kids and teens as a part of the "Alan's Gift of Music" program
REQUEST SERVICES
Download this form to request
a guitar or other services.

---
| | | | | | |
| --- | --- | --- | --- | --- | --- |
| | | | | | We are a member of the Texas Suicide Prevention Council, Williamson County Mental Health Task Force, Teens4Teens, and the Alan's Hope Project |
---
We Partner with, Support, or are Supported by Hospitals, Businesses, and Organizations that include: